Trainer: David Geall
📍 Horsham 🏁 Race 4
🔲 Box 6 📏 485m ⏱ 4:17pm
Claim to fame:
– 2nd Group 1 Maturity Classic
– Won 2 of last 3
TAB fixed odds: $1.85
The Watchdog says: Yes
Trainer: David Geall
📍 Horsham 🏁 Race 8
🔲 Box 6 📏 410m ⏱ 5:40pm
Claim to fame:
– Three-time Group 2 winner
– Won 40 from 76
TAB fixed odds: $1.40
The Watchdog says: Yes
Trainer: Lyn Smith
📍 Warragul 🏁 Race 10
🔲 Box 8 📏 400m ⏱ 9:45pm
Claim to fame:
– 2nd Group 1 Australian Cup
– Won 23 from 44
TAB fixed odds: $1.35
The Watchdog says: Yes
📢 THE WATCHDOG'S $10 INVESTMENT 📢
📅 Tuesday 19 April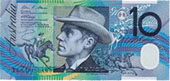 💰 $3 Multi

First 🦵: Place – LEKTRA SAMMY
📍 Horsham 🏁 Race 7 🔲 Box 1 📏 410m ⏱ 5:22pm
TAB fixed odds: $2.60 Place
Form 👉 https://watchdog.grv.org.au/meeting/666542984/race/7

Second 🦵: Place – BARK HEALY
📍 Horsham 🏁 Race 9 🔲 Box 5 📏 410m ⏱ 5:59pm
TAB fixed odds: $2.40 Place (Top two finish required)
Form 👉 https://watchdog.grv.org.au/meeting/666542984/race/9

The Watchdog says 🎤 : LEKTRA SAMMY (1) has the good draw, and he was smartly placed in his heat last Tuesday. If he can step on terms, he should hold a top-three spot through the bend and he can hit the scoreboard. BARK HEALY (5) is armed with a big finish, and he will appreciate the smaller line-up today. With an ounce of luck early, he should be able to tack on mid-race and make a big impression in the closing stages.

Multi price: $6.24
💰 $6 Win – NICOLSON BALE
📍 Warragul 🏁 Race 3 🔲 Box 5 📏 400m ⏱ 7:25pm
TAB fixed odds: $2.30 Win
Form 👉 https://watchdog.grv.org.au/meeting/666542985/race/3

The Watchdog says 🎤 : He showed a tremendous turn of foot when scoring at Ballarat in a sizzling 22.02sec and I believe the draw actually isn't too bad tonight. NO ANCHOVIES (4) has good early burn and he should give 'Nicolson' a dream run across, and he can then light them up through the bend.
💰 $1 Trifecta – 8 / 7 / 3,4,5,6 (25%)
👀 Must Watch Race 👀
Free For All

📍 Warragul 🏁 Race 10
📏 400m ⏱ 9:45pm
The Watchdog says 🎤: 2021 Group 1 Australian Cup runner-up FERNANDO BLUEY (8) resumes from a spell and if near peak fitness, he should be winning. Pink Diamond Champion Short Course finalist THROW CAUTION (7) loves racing here, and he should have enough pace to cross to the lead and he can fill the quinella spot.
'Must Watch Race' Preview 🎤:
FERNANDO BLUEY (8) – narrowly beaten in last year's Group 1 Australian Cup Final – makes his return to the track tonight. He has not raced since November of last year, but he is in good hands and a bold showing fresh is expected. He has won four-of-five over this track/distance so at 80 percent fit, he should still be able to get the job done. His kennelmate THROW CAUTION (7) is a track specialist, and he appears to be the likely danger. He is a near faultless beginner and has turned in some impressive performances of late, so if he can find the top early, he will make the champ work hard throughout. SMOKIN' ZAG (5) and AUBAMEYANG (6) round out the serious chances. Both are poorly drawn but they possess a great turn of foot once balanced.
Form 👉 https://watchdog.grv.org.au/meeting/666542985/race/10
The Watchdog's selections: 8 – 7 – 5 – 6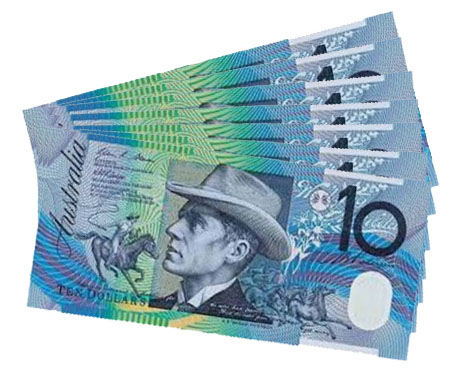 📅 MONTH x MONTH RECORD

March 2022: $392.18 for $310 (+26%)
February 2022: $288.97 for $280 (+3%)
January 2022: $302.53 for $310 (-3%)
December 2021: $384.82 for $300 (+28%)
November 2021: $300.47 for $300 (Even)
October 2021: $311.40 for $310 (Even)
September 2021: $220.69 for $300 (-27%)
August 2021: $262.63 for $310 (-15%)
July 2021: $309.18 for $300 (+3%)
June 2021: $324.38 for $300 (+8%)
NOTE: June was the first full-month of the new-look Daily Mail, in which The Watchdog has a $10 daily spend.
*Please gamble responsibly
The content on this page was accurate at the time of publishing. If you notice any inaccurate content on this page or anywhere on the website, please report it here