👀 MUST-WATCH RACE: Trios Winter Cup Final
NIKOLI BALE 🆚 MEPUNGA REJECT 🆚 IMMUNITY 🆚 HILL TOP JACK
📍 Cranbourne 🏁 Race 8 📏 520m ⏱ 7:23pm
 Form 👉 https://watchdog.grv.org.au/meeting/625458932/race/8
The Watchdog says 🎤: Fantastic line-up in which the short-priced favourite IMMUNITY (4) will be looking to land her first feature event. Since resuming from a spell, she has won three of four and all those wins have been in scintillating times. She had to work hard to cross from box eight in her heat (won in 30.05sec Best) and she was tremendous in the run home, however from an awkward draw tonight she cannot afford to make too many mistakes. HILL TOP JACK (6) was another who scorched in his heat (30.07sec), but he too has not fared well with the box draw. He owns a sizzling turn of foot but with the speedy PERSIAN GODDESS (7) on his outside, he may get crowded in the initial stages. NIKOLI BALE (1), who has been enormous in his past three runs is my top elect. He appears to be improving with every run and could soon be a serious topliner. From the red tonight, he should be able to punch through and hold the lead and, with the potential to go sub 30 seconds, they may have a hard time reeling him in. MEPUNGA REJECT (2) is another potential star, and he is expected to get the gun run throughout, whilst PLAN AHEAD (5) may be the value runner as he can unwind a monster finish.
Selections:  1 – 2 – 4 – 5
📢 THE WATCHDOG'S $10 INVESTMENT 📢
📅 Saturday 12 June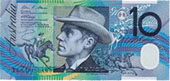 💰 $4 Win – RUFUS SCRIMGEOUR
📍 Meadows 🏁 Race 1 🔲 Box 1 📏 525m ⏱ 6:39pm
TAB fixed odds: $2.10 Win
Form 👉  https://watchdog.grv.org.au/meeting/565960203/race/1
The Watchdog says 🎤 : He burst onto the scene with a dynamic 25.33sec debut win at Warrnambool and followed that up with a luckless performance at Sandown Park. On that occasion, he showed a terrific turn of foot soon after box rise, and he was going to settle in a threatening position before being pushed wide and out of contention at the bend. From the red draw, he should be able to punch through and hold the lead, and I expect him to carve out serious time.
💰 $2 WIN – NIKOLI BALE
💰 $1 WIN – MEPUNGA REJECT
📍 Cranbourne 🏁 Race 8 🔲 Boxes 1 & 2 📏 520m ⏱ 7:23pm         ***Must Watch Race***
TAB fixed odds: $5.50 Win (Nikoli Bale)
TAB fixed odds: $6 Win (Mepunga Reject)
Form 👉  https://watchdog.grv.org.au/meeting/625458932/race/8
The Watchdog says 🎤 : Great line-up and I expect the inside division to hold a prominent spot early and dominate the race. With the early speed drawn in boxes six and seven, they are expected to come across hard and may crowd IMMUNITY (4) in the initial stages. If that occurs NIKOLI BALE (1) and MEPUNGA REJECT (2) can exit the first bend in first and second and from thereon they should have a great battle. I am a big fan of 'Nikoli', but he may need a two to three length break mid-race, and that is why we have had a saver bet on the two, who is extremely strong.
💰 $3 Quaddie – 8.33% (36 combinations)
📍 The Meadows 🏁 Races 5 – 8 ⏱ 7:57pm 
Form 👉  https://watchdog.grv.org.au/meeting/565960203/race/5
🦵: 2,3,4,7
🦵 🦵: 1,2,9
🦵 🦵 🦵: 3,4,8
🦵 🦵 🦵 🦵: 7
The Watchdog says 🎤 : EAGLES NEST EGG (8) and ASTON RHONE (6) are both very risky in the first leg as I do not think they will cross initially, so we have taken them on and can hopefully get some value. JAVI (1) and KASEMI (2) love this track/distance and look the goods in the second leg, however INKA BALE (9) is getting stronger all the time and she could give them something to catch. LEKTRA YOYO (1) and PLAYLIST (2) are expected to bump early in the third leg, so I am expecting TWO PHONES (3), ASTON GWEN (3) and BYRON BALE (8) to take advantage at the first bend. CHRISTO BALE (7) is back to his brilliant best and, with the empty draw on his outside, there should be no excuses tonight.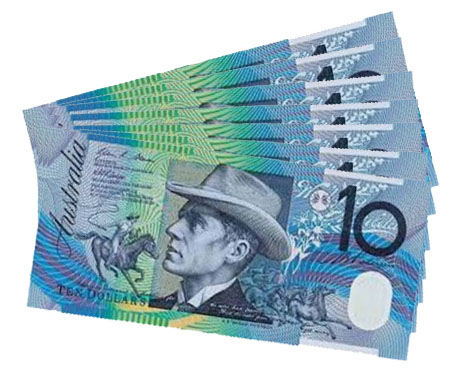 *Please gamble responsibly
The content on this page was accurate at the time of publishing. If you notice any inaccurate content on this page or anywhere on the website, please report it here