Trainer: Michelle Mallia
📍 The Meadows 🏁 Race 4
🔲 Box 1 📏 600m ⏱ 7:35pm
Claim to fame:
– Group 1 Super Stayers finalist
– 34.24 PB The Meadows 600m
TAB fixed odds: $1.40
The Watchdog says: Yes
Trainer: Blake Pursell
📍 The Meadows 🏁 Race 6
🔲 Box 8 📏 525m ⏱ 8:17pm
Claim to fame:
– Won 11 of last 15
– 29.24 PB Sandown Park 515m
TAB fixed odds: $2.15
The Watchdog says: Yes
Trainer: Brooke Ennis
📍 The Meadows 🏁 Race 8
🔲 Box 1 📏 525m ⏱ 8:56pm
Claim to fame:
– Won 7 from 12
– 29.60 PB The Meadows 525m
TAB fixed odds: $1.50
The Watchdog says: Yes
📢 THE WATCHDOG'S $10 INVESTMENT 📢
📅 Saturday 21 May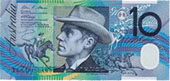 💰 $4 Multi

First 🦵: Place – WRANGLER JANE
📍 The Meadows 🏁 Race 2 🔲 Box 1 📏 525m ⏱ 6:56pm
TAB fixed odds: $1.70 Place
Form 👉 https://watchdog.grv.org.au/meeting/666538598/race/2

Second 🦵: Win – FERNANDO'S QUEST
📍 The Meadows 🏁 Race 4 🔲 Box 1 📏 600m ⏱ 7:35pm
TAB fixed odds: $1.40 Win
Form 👉 https://watchdog.grv.org.au/meeting/666538598/race/4

Third 🦵: Place – QUINCEE BALE
📍 The Meadows 🏁 Race 7 🔲 Box 1 📏 600m ⏱ 8:36pm
TAB fixed odds: $1.45 Place
Form 👉 https://watchdog.grv.org.au/meeting/666538598/race/7

The Watchdog says 🎤 : WRANGLER JANE (1) is armed with a big finish, and she has been placed in all four runs at The Meadows. From the inside draw, she can settle in the top four and figure in the finish. FERNANDO'S QUEST (1) has a clear class edge and is drawn to make every post a winner. QUINCEE BALE (1) was brilliant at Ballarat last time and he is drawn to hold a prominent spot as they go past the post the first time and a top-three finish is on the cards.

Multi price: $3.45
👀 Must Watch Race 👀
Mixed Grade 4/5

📍 Warragul 🏁 Race 8
🔲 Box 8 📏 400m ⏱ 7:10pm
TAB fixed odds: $1.95 Place

The Watchdog says 🎤: TEDDY LOGAN (8) obviously meets a very good line-up including the unbeaten ASTON EXCEED (3), but he is ideally drawn out wide and he is armed with sizzling mid-race pace. An even getaway should see him get every chance to work into contention mid-race and he should hit the scoreboard.
'Must Watch Race' Preview 🎤:
ASTON EXCEED (3) burst onto the scene with three electrifying wins at Bendigo and he captured the rich Gold Rush Maiden Final in the process. His box manners are solid, but his turn of foot is next level. He takes on a couple of handy ones tonight but there isn't a lot of pace drawn directly inside, so he should have no trouble clearing the inside division early. The jury is still out as to whether he will be able to run out a strong 500m, but if he does, the Greenough camp potentially have another superstar on their hands. TEDDY LOGAN (8) is suitably drawn out wide and he should turn up the heat mid-race. He doesn't have the same talent as the favourite, however from the outside draw, he does appear to be a great place bet. MAC ROOSTER (2) is far better than his form indicates.
Form 👉 https://watchdog.grv.org.au/meeting/773127170/race/8
The Watchdog's selections: 3 – 8 – 2 – 6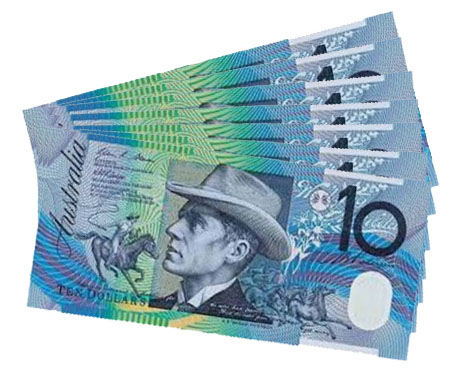 📅 MONTH x MONTH RECORD

April 2022: $307.92 for $300 (+3%)
March 2022: $392.18 for $310 (+26%)
February 2022: $288.97 for $280 (+3%)
January 2022: $302.53 for $310 (-3%)
December 2021: $384.82 for $300 (+28%)
November 2021: $300.47 for $300 (Even)
October 2021: $311.40 for $310 (Even)
September 2021: $220.69 for $300 (-27%)
August 2021: $262.63 for $310 (-15%)
July 2021: $309.18 for $300 (+3%)
June 2021: $324.38 for $300 (+8%)
NOTE: June was the first full-month of the new-look Daily Mail, in which The Watchdog has a $10 daily spend.
*Please gamble responsibly
The content on this page was accurate at the time of publishing. If you notice any inaccurate content on this page or anywhere on the website, please report it here