Trainer: Gary Peach
📍 Horsham 🏁 Race 5
🔲 Box 8 📏 410m ⏱ 4:22pm
Claim to fame:
– Won 7 from 10
– Won 2 from 2 Box 8
TAB fixed odds: $1.95
The Watchdog says: Yes
Trainer: David Geall
📍 Horsham 🏁 Race 6
🔲 Box 8 📏 410m ⏱ 4:44pm
Claim to fame:
– 2nd Group 1 Maturity Classic
– 68% top-three from 60 starts
TAB fixed odds: $2
The Watchdog says: Yes
Trainer: Lyn Smith
📍 Warragul 🏁 Race 7
🔲 Box 3 📏 400m ⏱ 8:57pm
Claim to fame:
– Won 6 from 14
– Won 4 from 4 Box 3
TAB fixed odds: $1.40
The Watchdog says: Yes
📢 THE WATCHDOG'S $10 INVESTMENT 📢
📅 Tuesday 5 April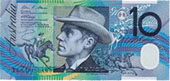 💰 $4 Multi

First 🦵: Win – HOLLY'S ENTITY
📍 Warragul 🏁 Race 1 🔲 Box 4 📏 460m ⏱ 6:45pm
TAB fixed odds: $1.70 Win
Form 👉 https://watchdog.grv.org.au/meeting/666542947/race/1

Second 🦵: Win – ARCHIE'S ENTITY
📍 Warragul 🏁 Race 5 🔲 Box 8 📏 460m ⏱ 8:13pm
TAB fixed odds: $1.80 Win
Form 👉 https://watchdog.grv.org.au/meeting/666542947/race/5

Third 🦵: Place – MY BOY CHARLOTT
📍 Warragul 🏁 Race 9 🔲 Box 1 📏 400m ⏱ 9:45pm
TAB fixed odds: $1.26 Place (Top two finish required)
Form 👉 https://watchdog.grv.org.au/meeting/666542947/race/9

Fourth 🦵: Place – IT'S A DRAMA
📍 Warragul 🏁 Race 12 🔲 Box 8 📏 400m ⏱ 10:45pm
TAB fixed odds: $1.40 Place (Top two finish required)
Form 👉 https://watchdog.grv.org.au/meeting/666542947/race/12

The Watchdog says 🎤 : HOLLY'S ENTITY (4) showed plenty of promise in her first preparation and is expected to fire fresh. ARCHIE'S ENTITY (8) has an explosive turn of foot, and he is drawn to get all the breaks tonight. MY BOY CHARLOTT (1) is drawn to settle close to the speed and he should be in the top two throughout. IT'S A DRAMA (8) likes to scout wide in his races, and this is the easiest race he has contested for some time.

Multi price: $5.39
💰 $6 Place – FLYING SURPRISE
👀 Must Watch Race 👀
Grade 5 Final

📍 Warragul 🏁 Race 6
🔲 Box 2 📏 460m ⏱ 8:37pm
TAB fixed odds: $1.55 Place
The Watchdog says 🎤: FLYING SURPRISE (2) runs into a few up-and-coming sprinters, but with the speed drawn all around him, he should be able to drop in for a nice sit and head into the bend in the top five. The last 200m is when he goes to work and if he turns for home close enough, he should be able to hit the scoreboard.
'Must Watch Race' Preview 🎤:
ORSON THUNDER (4) is one of the most exciting speedsters in the state and he put on a dominant display when winning his heat. He has missed the kick in his past two wins here, but he has still been able to put a brilliant time on the board. When he first kicked off his career, his box manners were quite good, so with a better getaway tonight, a sub 25.60sec run could be on the cards. JEFFERSON COUNTY (3) continues to get better with every run, and he is expected to set a cracking pace. He has gone a scorching 6.44sec and 6.43sec through the first marker in his two wins here and he is getting stronger. FLYING SURPRISE (2) is the value runner. He has a top record here and is armed with a mighty finish. He should be able to drop in for a nice sit and be there to strike as they turn for home.
Form 👉 https://watchdog.grv.org.au/meeting/666542947/race/6
The Watchdog's selections: 4 – 2 – 3 – 1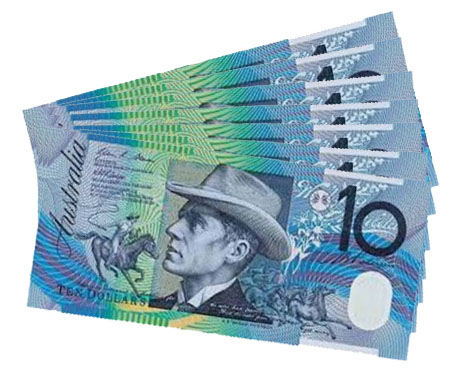 📅 MONTH x MONTH RECORD

March 2022: $392.18 for $310 (+26%)
February 2022: $288.97 for $280 (+3%)
January 2022: $302.53 for $310 (-3%)
December 2021: $384.82 for $300 (+28%)
November 2021: $300.47 for $300 (Even)
October 2021: $311.40 for $310 (Even)
September 2021: $220.69 for $300 (-27%)
August 2021: $262.63 for $310 (-15%)
July 2021: $309.18 for $300 (+3%)
June 2021: $324.38 for $300 (+8%)
NOTE: June was the first full-month of the new-look Daily Mail, in which The Watchdog has a $10 daily spend.
*Please gamble responsibly
The content on this page was accurate at the time of publishing. If you notice any inaccurate content on this page or anywhere on the website, please report it here