Trainer: Daniel Pell
📍 Ballarat 🏁 Race 4
🔲 Box 6 📏 545m ⏱ 7:58pm
Claim to fame:
– 1st G3 Country Championship
– 70% top-two from 17 starts
TAB fixed odds: $3.10
The Watchdog says: No
Trainer: Dustin Drew
📍 Ballarat 🏁 Race 8
🔲 Box 1 📏 660m ⏱ 9:22pm
Claim to fame:
– Dual Group 1 placegetter
– 67% top-three from 42 starts
TAB fixed odds: $2.40
The Watchdog says: Yes
Trainer: Alfred Debattista
📍 Ballarat 🏁 Race 10
🔲 Box 8 📏 390m ⏱ 10:04pm
Claim to fame:
– Won 10 of last 14
– Won 4 from 5 Box 8
TAB fixed odds: $1.45
The Watchdog says: Yes
📢 THE WATCHDOG'S $10 INVESTMENT 📢
📅 Wednesday 27 April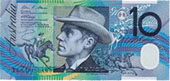 💰 $4 Multi

First 🦵: Win – AMRON DAN
📍 The Meadows 🏁 Race 1 🔲 Box 5 📏 525m ⏱ 11:39am
TAB fixed odds: $2.20 Win
Form 👉 https://watchdog.grv.org.au/meeting/666543008/race/1

Second 🦵: Place – ARGYLE LILLY
📍 The Meadows 🏁 Race 4 🔲 Box 1 📏 525m ⏱ 12:30pm
TAB fixed odds: $1.80 Place (Top two finish required)
Form 👉 https://watchdog.grv.org.au/meeting/666543008/race/4

Third 🦵: Win – MY BLUEBIRD
📍 Sale 🏁 Race 1 🔲 Box 2 📏 440m ⏱ 3:10pm
TAB fixed odds: $1.70 Win
Form 👉 https://watchdog.grv.org.au/meeting/766390221/race/1

The Watchdog says 🎤 : AMRON DAN (5) was very unlucky here last Wednesday, and he is expected to make amends today. The box draw is a slight concern, but there is limited pace drawn inside, so he should be able to cross at the bend. ARGYLE LILLY (1) is drawn to lead, and she looks very well graded in this event, so a top-two finish looks likely. MY BLUEBIRD (2) was enormous here last time and with a clean getaway, she can pounce on the lead, and she will be carving out serious time.

Multi price: $6.73
💰 $6 Win – SIX SPEED MANUAL
👀 Must Watch Race 👀
Restricted Win Heat

📍 Ballarat 🏁 Race 4
🔲 Box 1 📏 545m ⏱ 7:58pm
TAB fixed odds: $2.10 Win
The Watchdog says 🎤: SIX SPEED MANUAL (1) was a blistering 30.63sec winner here two runs back and he should be able to hold the lead from the inside draw. He meets a couple of handy ones including Group 3 winner LOVE THE CITY (6), but I don't think they will be able to go sub 30.60sec coming from off the pace, so he should be leading throughout.
'Must Watch Race' Preview 🎤:
LOVE THE CITY (6) is already a Group 3 winner and she was impressive through the Launching Pad series at Sandown Park. She steps up to 545m for the first time tonight and she gives every indication that this journey will suit. She has the ability to carve out around 30.60sec, however the box draw is a big concern. SIX SPEED MANUAL (1) has some blistering provincial runs to his credit, and he was a dazzling 30.63 winner here two runs back. He comes up with the inside draw tonight, so he should be able to fire through and lead and he has proven to be very hard to get past. ASTON MARVEL (2) can be hard to follow at times, but he loves a rails draw and he can dial up the pressure in the middle stages, while QUINCEE BALE (7) has class on his side, and he should get a nice cart across early. MASTER CLASS (8) can run the hands off the clock and is capable of an upset.
Form 👉 https://watchdog.grv.org.au/meeting/666543009/race/4
The Watchdog's selections: 1 – 2 – 6 – 7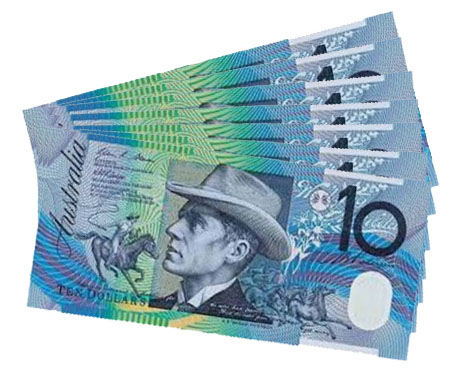 📅 MONTH x MONTH RECORD

March 2022: $392.18 for $310 (+26%)
February 2022: $288.97 for $280 (+3%)
January 2022: $302.53 for $310 (-3%)
December 2021: $384.82 for $300 (+28%)
November 2021: $300.47 for $300 (Even)
October 2021: $311.40 for $310 (Even)
September 2021: $220.69 for $300 (-27%)
August 2021: $262.63 for $310 (-15%)
July 2021: $309.18 for $300 (+3%)
June 2021: $324.38 for $300 (+8%)
NOTE: June was the first full-month of the new-look Daily Mail, in which The Watchdog has a $10 daily spend.
*Please gamble responsibly
The content on this page was accurate at the time of publishing. If you notice any inaccurate content on this page or anywhere on the website, please report it here