Trainer: David Geall
📍 The Meadows 🏁 Race 8
🔲 Box 3 📏 525m ⏱ 2:32pm
Claim to fame:
– Won last 2 and 3 of last 5
– 69% top-three from 23 starts
TAB fixed odds: $3.40
The Watchdog says: Yes
Trainer: William McMahon
📍 Traralgon 🏁 Race 6
🔲 Box 1 📏 500m ⏱ 8:28pm
Claim to fame:
– Won last 3 and 5 of last 7
– Won 4 from 8 Box 1
TAB fixed odds: $1.65
The Watchdog says: No
Trainer: Jason Thompson
📍 Ballarat 🏁 Race 8
🔲 Box 8 📏 545m ⏱ 9:22pm
Claim to fame:
– Group 1 Australian Cup finalist
– Won 22 from 40
TAB fixed odds: $1.95
The Watchdog says: Yes
📢 THE WATCHDOG'S $10 INVESTMENT 📢
📅 Wednesday 20 April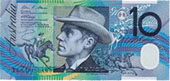 💰 $4 Multi

First 🦵: Win – QUINLAN BALE
📍 The Meadows 🏁 Race 5 🔲 Box 1 📏 525m ⏱ 1:40pm
TAB fixed odds: $1.90 Win
Form 👉 https://watchdog.grv.org.au/meeting/666542986/race/5

Second 🦵: Win – KELSEY BALE
📍 The Meadows 🏁 Race 6 🔲 Box 6 📏 525m ⏱ 1:57pm
TAB fixed odds: $2.15 Win
Form 👉 https://watchdog.grv.org.au/meeting/666542986/race/6

Third 🦵: Place – ALCINDOR
📍 The Meadows 🏁 Race 7 🔲 Box 4 📏 525m ⏱ 2:15pm
TAB fixed odds: $1.40 Place (Top two finish required)
Form 👉 https://watchdog.grv.org.au/meeting/666542986/race/7

The Watchdog says 🎤 : QUINLAN BALE (1) was a Mount Gambier Cup finalist at only his sixth start, and he is a serious prospect. He has the inside draw today and with a clean getaway, he should prove too good for his rivals. KELSEY BALE (6) is an electric talent, and she will appreciate the smaller line-up. There are a couple of good ones drawn inside, however if she steps on terms, she will have too much brilliance as they head through the bend. ALCINDOR (4) has had little luck in stronger company of late and he looks suited today. With vacant draws on either side, he should gain a clear passage and a top-two finish looks likely.

Multi price: $5.71
💰 $4 Win – MADIGAN
📍 Ballarat 🏁 Race 1 🔲 Box 6 📏 450m ⏱ 6:55pm
TAB fixed odds: $2.80 Win
Form 👉 https://watchdog.grv.org.au/meeting/666542987/race/1

The Watchdog says 🎤 : There are some royally bred types in this event, and they obviously need to be respected, however MADIGAN (6) has some serious form on the board already and whoever is going to beat him will have to have a serious motor. He has already broken the 24-second barrier at Bendigo on two occasions and with that race experience under his belt, he should make a big impact.
👀 Must Watch Race 👀
Mixed Grade 4/5

📍 Ballarat 🏁 Race 7
🔲 Box 4 📏 450m ⏱ 8:58pm
TAB fixed odds: $10 Win
The Watchdog says 🎤: His recent form hasn't been great, but IN A BLUE (4) has been racing over an unsuitable journey. Tonight, he drops back to 450m and if given a little room soon after box rise, he should be able to pounce on the lead and he has proven in the past that he is very hard to reel in. It's a quality field he meets, but at the current price, he appears to be great value.
'Must Watch Race' Preview 🎤:
Cracking affair and excitement machine RED REACTOR (3) is going to garner plenty of support. He has only had the eight starts, but he comes into this with some scorching wins at The Meadows and Sandown Park and he should have no trouble with the drop back to 450m. He has the ability to probably go sub 25 seconds, however there is a slight concern that he may get crowded initially, as there is a stack of early pace in this event. IN A BLUE (4) was placed in the Shepparton Classic Final back in March and he will be looking to atone for his luckless runs since. He has been doing his recent racing over 500m, however this distance range is his ideal journey. RUSSIAN SUB (6) is all class and he turned in a big performance when placed here last Wednesday night, while the exciting ASTON SEBRING (1) has the inside draw and must be respected.
Form 👉 https://watchdog.grv.org.au/meeting/666542987/race/7
The Watchdog's selections: 4 – 3 – 6 – 1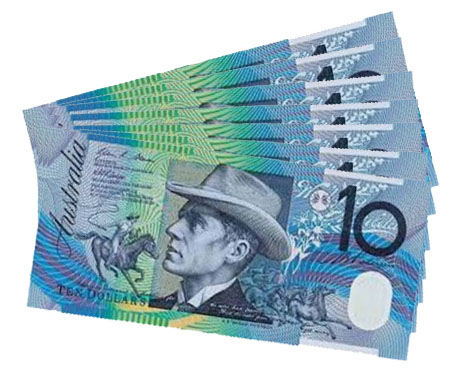 📅 MONTH x MONTH RECORD

March 2022: $392.18 for $310 (+26%)
February 2022: $288.97 for $280 (+3%)
January 2022: $302.53 for $310 (-3%)
December 2021: $384.82 for $300 (+28%)
November 2021: $300.47 for $300 (Even)
October 2021: $311.40 for $310 (Even)
September 2021: $220.69 for $300 (-27%)
August 2021: $262.63 for $310 (-15%)
July 2021: $309.18 for $300 (+3%)
June 2021: $324.38 for $300 (+8%)
NOTE: June was the first full-month of the new-look Daily Mail, in which The Watchdog has a $10 daily spend.
*Please gamble responsibly
The content on this page was accurate at the time of publishing. If you notice any inaccurate content on this page or anywhere on the website, please report it here