Trainer: Mark Morrissey
📍 Healesville 🏁 Race 6
🔲 Box 2 📏 350m ⏱ 12:54pm
Claim to fame:
– 2nd Healesville Derby
– Won 17 from 31
TAB fixed odds: $1.90
The Watchdog says: Yes
Trainer: David Bottrell
📍 Healesville 🏁 Race 8
🔲 Box 1 📏 350m ⏱ 1:31pm
Claim to fame:
– Won 22 from 47
– 19.04 PB Healesville 350m
TAB fixed odds: $2.30
The Watchdog says: Yes
Trainer: Barry Harper
📍 Sale 🏁 Race 4
🔲 Box 7 📏 440m ⏱ 7:02pm
Claim to fame:
– The Horizon finalist
– 17 of 18 wins Sale 440m
TAB fixed odds: $3.10
The Watchdog says: No
📢 THE WATCHDOG'S $10 INVESTMENT 📢
📅 Sunday 16 January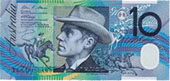 👀 Must Watch Race 👀
Backyard Blitz Final

📍 Healesville 🏁 Race 8
🔲 Box 4 📏 350m ⏱ 1:31pm
TAB fixed odds: $1.95 Place

The Watchdog says 🎤: It's a hot field and DUNCAN (4) is going to need some luck in running, however there is a fair bit of pace in boxes one, two and three, so he should be able to find the rail soon after box rise. He hits the line extremely well, so if the gap is there in the middle stages, he should put himself into contention.
'Must Watch Race' Preview 🎤:
We see an elite line-up of straight trackers and track specialist HELLO GEORGE (1) looks poised to score again. He has won five-of-seven from this draw and he is capable of pressing the 19-second barrier, so with a clean getaway, he will take a power of beating. BODY HACK (7) has gone to another level in recent weeks, and he is armed with breathtaking early speed, so he is expected to press the red runner throughout. BRAEMAR PRINCE (8) is a powerful type, and he was far from disgraced when resuming here last week, while the gifted DUNCAN (4) will need some luck early, but if he can find the rail early, he will be strong in the run home. BOOM OUT (3) is the interesting runner. He has unrivalled mid race pace, but he may get crowded in the initial stages.
Form 👉 https://watchdog.grv.org.au/meeting/666539973/race/8
The Watchdog's selections: 1 – 7 – 3 – 4
💰 $3 Multi

First 🦵: Win – TRICKITY CLICK
📍 Healesville 🏁 Race 9 🔲 Box 8 📏 300m ⏱ 1:51pm
TAB fixed odds: $2.30 Win
Form 👉 https://watchdog.grv.org.au/meeting/666539973/race/9

Second 🦵: Win – KRAKEN SKYE
📍 Sale 🏁 Race 12 🔲 Box 2 📏 440m ⏱ 9:49pm
TAB fixed odds: $2.40 Win
Form 👉 https://watchdog.grv.org.au/meeting/666539972/race/12

The Watchdog says 🎤 : TRICKITY CLICK (8) broke the magical 19-second barrier here recently and is perfectly dawn out wide today. With a clean getaway, there should be no excuses. KRAKEN SKYE (2) is an absolute rocket and if she can step on terms, she should be able to hold a prominent spot early and prove too strong late.

Multi price: $5.52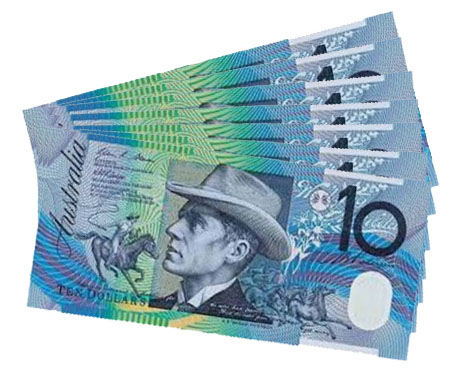 📅 MONTH x MONTH RECORD

December 2021: $384.82 for $300 (+28%)
November 2021: $300.47 for $300 (Even)
October 2021: $311.40 for $310 (Even)
September 2021: $220.69 for $300 (-26%)
August 2021: $262.63 for $310 (-15%)
July 2021: $309.18 for $300 (+3%)
June 2021: $324.38 for $300 (+8%)
NOTE: June was the first full-month of the new-look Daily Mail, in which The Watchdog has a $10 daily spend.
*Please gamble responsibly
The content on this page was accurate at the time of publishing. If you notice any inaccurate content on this page or anywhere on the website, please report it here