Trainer: Kayla Cottrell
📍 Bendigo 🏁 Race 6
🔲 Box 7 📏 500m ⏱ 4:47pm
Claim to fame:
– 1st Group 1 Rookie Rebel
– 2nd Group 1 Association Cup
TAB fixed odds: $1.80
The Watchdog says: No
Trainer: Rodney Clark
📍 Bendigo 🏁 Race 7
🔲 Box 4 📏 500m ⏱ 5:10pm
Claim to fame:
– 2nd G3 Northern Districts Cup
– Won 6 from 8
TAB fixed odds: $2
The Watchdog says: No
Trainer: William McMahon
📍 Sale 🏁 Race 4
🔲 Box 1 📏 440m ⏱ 8:16pm 
Claim to fame:
– Won 7 from 13
– 24.59 PB at Sale
TAB fixed odds: $2
The Watchdog says: Yes
📢 THE WATCHDOG'S $10 INVESTMENT 📢
📅 Friday 12 November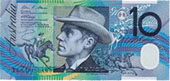 💰 $5 Multi

First 🦵: Win – LADY WYNAL
📍 Healesville 🏁 Race 9 🔲 Box 1 📏 300m ⏱ 1:52pm
TAB fixed odds: $1.45 Win
Form 👉 https://watchdog.grv.org.au/meeting/666539178/race/9

Second 🦵: Win – AXEDALE PIRATE
📍 Bendigo 🏁 Race 10 🔲 Box 8 📏 425m ⏱ 6:12pm
TAB fixed odds: $1.55 Win
Form 👉 https://watchdog.grv.org.au/meeting/666539179/race/10

Third 🦵: Place – BLACK GEMSTONE
📍 Bendigo 🏁 Race 11 🔲 Box 1 📏 425m ⏱ 6:30pm
TAB fixed odds: $1.45 Place
Form 👉 https://watchdog.grv.org.au/meeting/666539179/race/11

The Watchdog says 🎤 : LADY WYNAL (1) has raced extremely well at Healesville to date and if she can reproduce the performance which saw her win in 16.88sec, she will take a power of beating. AXEDALE PIRATE (8) is absolutely airborne at present, and he has the speed to cross and lead throughout. BLACK GEMSTONE (1) is a strong type, and she is drawn to settle closer than normal. She is better suited to a longer journey, but she comes into this fresh, so I'm expecting her to sprint well first up.

Multi price: $3.25
💰 $1 Exacta – 4 / 1,5,7 (33.33%)
📍 Bendigo 🏁 Race 6
📏 500m ⏱ 4:47pm

👀Must Watch Race👀
Mixed 4/5
The Watchdog says 🎤 : BOUNCE BACK (4) can pounce on the lead and take some beating. FERNANDO CAZZ (7) can miss the kick and is a risk from the tricky draw.
'Must Watch Race' Preview 🎤:
Great race and Group 1 winner FERNANDO CAZZ (7) was enormous when placed in near record time here last Friday. She is expected to fire again today, however she will need to spear the lids from the tough draw, as she will be giving the classy BOUNCE BACK (4) a head start. He is a bold front-running middle-distance chaser and is racing with tremendous confidence. REAR VIEW MIRROR (1) rounds out the major chances. He has terrific muster and is drawn to get every chance.
Form 👉 https://watchdog.grv.org.au/meeting/666539179/race/6
The Watchdog's selections: 4 – 7 – 1 – 5
💰 $4 Win – RASPUTIN
📍 Sale 🏁 Race 9 🔲 Box 3 📏 440m ⏱ 9:53pm
TAB fixed odds: $2.30 Win
Form 👉 https://watchdog.grv.org.au/meeting/721705531/race/9

The Watchdog says 🎤 : He is a serious prospect and although beaten here last time, he was ultra-impressive. He has proven to be fairly reliable at box rise and with the ability to carve out sub 24.90sec, he will prove very hard to hold out tonight.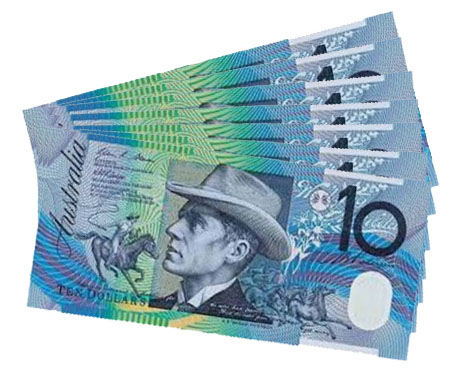 📅 MONTH x MONTH RECORD

October 2021: $311.40 for $310 (Even)
September 2021: $220.69 for $300 (-26%)
August 2021: $262.63 for $310 (-15%)
July 2021: $309.18 for $300 (+3%)
June 2021: $324.38 for $300 (+8%)
NOTE: June was the first full-month of the new-look Daily Mail, in which The Watchdog has a $10 daily spend.
*Please gamble responsibly
The content on this page was accurate at the time of publishing. If you notice any inaccurate content on this page or anywhere on the website, please report it here