A number of promising greyhounds will be aiming to etch their names on the TAB Great Chase honour roll which includes multiple G1 champion Simon Told Helen (2019) and Dr. Tucker (2020) in today's $47,000 to-the-winner G3 final (525m) at The Meadows.
The Watchdog has selected Indy Fido (3 of last 7), but the dangers include G3 placegetter and fastest semi-final winner Ridge (3 of last 4).
Hamillson (6 from 11 – won last 3), True Collinda (6 from 13 – 2 from 2 Box 5) and Idolize (5 from 7) are also strong chances to prevail.
Geelong Oaks winner Osprey Rose (10 from 24 – 4 of last 6) faces Zippy Tesla, Daph's Zac and G3 finalist Lala Ivory in a Mixed 4/5 525m race, while Loxton Bale (3 from 5 – 2 from 2 Trk/Dst) and Revolution (6 from 8) will provide an exciting clash.
Society Icon (7 from 16) v Trending Quarter and Redzin v Darra Onyx v Yahoo Serious v Aston Reward should also be tight battles.
Locked And Ready (7 from 21 Trk/Dst), It's A Drama (3 from 5 Box 5), Bean's Multi (2 of last 3 – 17.51sec PB) and Coolant (15 from 28 – 3 from 3 Box 7) feature in the Cranbourne 311m Free For All, while Soda Pee Wee is aiming to win his fourth straight race.
Sierra Foxtrot, Alfie Solomon (2 of last 3) and Torryn Bale (2 of last 4) should boost their respective strike rates according to The Watchdog.
G2 Bendigo Cup placegetter Typhoon Sammy (16 from 24 – Bendigo 425m track record holder) is the standout greyhound at Ballarat tonight, while Angus Rhode (11 from 26 – 2 from 3 Box 1) and Paua Of Janie (7 from 10) also deserve attention.
My Name's Stacey (won last 3) should extend her winning streak at Bendigo this evening.
Here's an extensive analysis of today's Must Watch Race, and be sure to scroll down further for 💰 The Watchdog's $10 spend…
👀 MUST-WATCH RACE: Group 3 TAB Great Chase Final
INDY FIDO 🆚 HAMILLSON 🆚 TRUE COLLINDA 🆚 IDOLIZE
📍 The Meadows 🏁 Race 8 📏 525m ⏱ 2:42pm
Form 👉 https://watchdog.grv.org.au/meeting/666539090/race/8

The Watchdog says 🎤: This race has unearthed some champion sprinters in recent years and this year's edition features a star studded line-up. INDY FIDO (1) is my top pick, and he was probably the biggest surprise out of last Wednesday's semi-finals. He has always shown plenty of potential, but he went to another level in his semi-final with a cracking 30.02sec victory after going through the first marker in a blistering 5 seconds flat. If he can step on terms again, he should be able to punch through at the bend and figure in the finish. IDOLIZE (6) is one of the favourites and she has been tremendous in her brief career to date. She busted the 5-second barrier in her semi-final, but she speared the lids and exited the red alley, so from the awkward draw today, she cannot afford to put a paw wrong. RIDGE (7) was enormous in his semi-final win, and he is racing with a lot of confidence at present. However, I am a little concerned about the abundance of early speed inside. The wide draw would normally suit but he is likely to be five and six wide through the bend and on heels, so he will need a few things to go his way. TRUE COLLINDA (5) is a gifted speedster, and she appears to be getting stronger all the time. Like some of the other main fancies, she has not drawn too well and with the pace in six, she will need an ounce of luck in the initial stages. HAMILLSON (2) was the most impressive semi-final winner last week. He had to sit outside and pour the pressure on potential star REVOLUTION the entire trip and he still managed to run past him in the closing stages. If he can step well and follow 'Fido' through, he can make a big impact today. Its going to be a great race and any one of the eight runners could get the cash.
Selections:  1 – 2 – 5 – 4
📢 THE WATCHDOG'S $10 INVESTMENT 📢
📅 Wednesday 20 October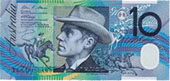 💰 $3 Multi

First 🦵: Win – TRENDING QUARTER
📍 The Meadows 🏁 Race 5 🔲 Box 4 📏 525m ⏱ 1:40pm
TAB fixed odds: $2.50 Win
Form 👉 https://watchdog.grv.org.au/meeting/666539090/race/5

Second 🦵: Win – REVOLUTION
📍 The Meadows 🏁 Race 9 🔲 Box 6 📏 525m ⏱ 3:07pm
TAB fixed odds: $1.70 Win
Form 👉 https://watchdog.grv.org.au/meeting/666539090/race/9

The Watchdog says 🎤 : TRENDING QUARTER (4) has turned in some impressive performances to date and he should have no trouble finding the rail as they negotiate the first turn. With a clear class edge over his rivals, he should be getting the cash. REVOLUTION (6) is a potential megastar, and he will be better for the run here last Wednesday. With the vacant draw inside, he should get enough room to balance up and assume control at the bend and score.

Multi price: $4.25
💰 $3 Place – ASK FOR MORE
📍 The Meadows 🏁 Race 6 🔲 Box 2 📏 600m ⏱ 1:57pm
TAB fixed odds: $4.20 Place
Form 👉 https://watchdog.grv.org.au/meeting/666539090/race/6

The Watchdog says 🎤 : I did not have him in my top four selections as I believe there are better winning chances. However, he is far better than his form indicates, and he represents great place value at the price. He turned in a handy performance in a high class field here last time and he should be on the pace throughout, so a top three finish looks to be a great chance.
💰 $1 Trifecta – 2 / 1,3 / 1,3,6,7 (16.66%)
💰 $1 Trifecta – 2 / 1,3 / 1,3 (50%)
📍 The Meadows 🏁 Race 7 📏 525m ⏱ 2:22pm
Form 👉 https://watchdog.grv.org.au/meeting/666539090/race/7

The Watchdog says 🎤 : OSPREY ROSE (2) has been airborne in recent weeks, and she should be able to roll to the early lead and with the ability to break the 30-second barrier, they will have trouble reeling her in. ZIPPY TESLA (1) and DAPH'S ZAC (3) are the obvious choices for second and we have included CODE BLUE SUE (6) and LALA IVORY (7) for third in the wider bet at the value.
💰 $2 Exacta – 1,2 / 1,2,3,4 (33.33%)
📍 The Meadows 🏁 Race 8 📏 525m ⏱ 2:42pm     👀 Must Watch Race 👀
Form 👉 https://watchdog.grv.org.au/meeting/666539090/race/8

The Watchdog says 🎤 : I am expecting INDY FIDO (1) to hold the early lead and that should bring the inside division into the race. HAMILLSON (2) was brilliant last Wednesday, and he is a leading chance, so we have taken those two up front. HUSHING DUSK (3) is a strong type and can add some value for second, whilst RELOADED (4) is third up from a spell and at peak fitness, can run a big race.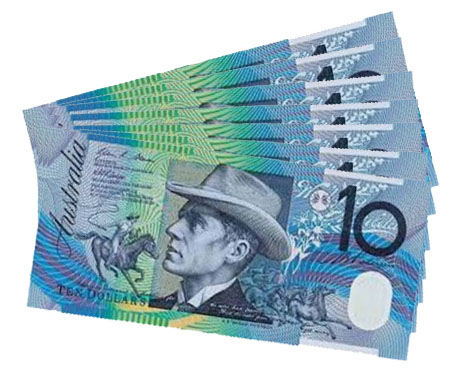 📅 MONTH x MONTH RECORD

September 2021: $220.69 for $300 (-26%)
August 2021: $262.63 for $310 (-15%)
July 2021: $309.18 for $300 (+3%)
June 2021: $324.38 for $300 (+8%)
NOTE: June was the first full-month of the new-look Daily Mail, in which The Watchdog has a $10 daily spend.
*Please gamble responsibly
The content on this page was accurate at the time of publishing. If you notice any inaccurate content on this page or anywhere on the website, please report it here