After 22 heats were conducted in the past fortnight, a number of promising youngsters are in six terrific semi-finals of the G3 TAB Great Chase (525m) at The Meadows today.
The third semi-final is extremely competitive with The Watchdog's top selection Hamillson (5 from 10) facing Old News (4 from 4), Don't Tell Bluey (4 from 9), Zeeba's Legacy (3 of last 4) and Revolution (6 from 7).
The first semi-final features Idolize (4 from 6), True Collinda (6 from 12) and Titan Blazer (5 from 11 – 2 from 2 Box 7), while G3 finalist Paddy Wants Pats (5 from 10 Trk/Dst – 29.75sec PB) and The Prospector placegetter Substantial (2 of last 4) headline the second semi-final.
The fourth semi-final contains Osprey Phantom (3 from 4 Box 1), Boston Garden (4 from 8) and Reloaded, while Weblec Ranger (2 from 4 Trk/Dst) and last start Cranbourne 520m winner Sierra Foxtrot should provide a strong duel in the fifth semi-final.
Mepunga Mustang (4 from 6) v Hushing Dusk v last start Cranbourne 520m winner Dundee Ember v Soda Titan should be a great clash in the sixth G3 TAB Great Chase semi-final.
Aston Amigo (8 from 18 – 4 of last 6) and Geelong Oaks winner Osprey Rose (9 from 23) are two more standout chasers at The Meadows.
Indy Matilda (4 of last 7) v dual Group 1 champion Qwara Bale (20 from 41) v G3 Cranbourne Classic winner Lala Kiwi (13 from 31 – 2 from 2 Trk/Dst) v G2 Cranbourne Cup winner Jax Bale (29.68sec PB) is a star-studded 520m Free For All at Cranbourne.
Rilynn Bale (34 from 73) and Zimmer Bale (2 of last 4 – 21.98sec PB) are both expected to prevail at Ballarat, while Batman's Dreams and Especial Elise (4 from 9 Box 1) should be victorious in their respective races at Bendigo.
Here's an extensive analysis of today's Must Watch Race, and be sure to scroll down further for 💰 The Watchdog's $10 spend…
👀 MUST-WATCH RACE: TAB Great Chase Semi-Final 3
OLD NEWS 🆚 DON'T TELL BLUEY 🆚 HAMILLSON 🆚 REVOLUTION
📍 The Meadows 🏁 Race 6 📏 525m ⏱ 1:12pm
Form 👉 https://watchdog.grv.org.au/meeting/666539068/race/6

The Watchdog says 🎤: Thrilling line-up with two of the favourites for the series doing battle and neither has really drawn well. The first of the 'big guns' is OLD NEWS (3). The unbeaten youngster has burst onto the scene with four explosive wins with one of those being around this circuit in a blistering 29.93sec. He is expected to be one of the main fancies in the event, however he does like to move wide in his races and with the abundance of pace drawn outside, he may get buried too far back early on. REVOLUTION (8) is another who comes into this with a big reputation, but he too has drawn poorly. He has won six-of-seven and is armed with a breathtaking turn of foot soon after box rise. However, he will be looking for the inside and with the abundance of pace drawn inside, he may be posted three and four-wide through the bend and he may have to work too hard mid race. The final 50m could be a worry. HAMILLSON (5) is my selection in this race. He has been dominant in his past two wins, and he is capable of going sub 5.10sec to the first marker. If he can head to the back in front, he will prove very hard to reel in. DON'T TELL BLUEY (4) and ZEEBA'S LEGACY (7) are both racing with confidence and if they time the start well, they can put themselves into contention. FABRIOLA XIMENEZ (6) could be the value runner in the event. His form does not read too well but he is armed with a big finishing burst and if there is some bumping up front, he may be able to pick a few of them off late.
Selections:  5 – 7 – 4 – 6
📢 THE WATCHDOG'S $10 INVESTMENT 📢
📅 Wednesday 13 October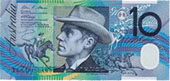 💰 $2 Place – FABRIOLA XIMENEZ     🍀 Lucky Longshot 🍀
📍 The Meadows 🏁 Race 6 🔲 Box 6 📏 525m ⏱ 1:12pm     👀 Must Watch Race 👀
TAB fixed odds: $6 Place
Form 👉 https://watchdog.grv.org.au/meeting/666539068/race/6

The Watchdog says 🎤 : He relies heavily on luck in his races, however in a race which features a ridiculous amount of early zip, his lack of early pace could be an advantage. His average first section of 5.30sec will see him settle at the back of the field and that should allow him to find the rail without too much trouble. I am expecting there to be a lot of bumping up front and that will allow 'Ximenez' to get a nice rails run through the bend. He could head to the back in the top five, and that will mean he is within striking distance of some minor money. He will need a few things to go his way, but he represents great value at the price.
💰 $4 Win – OSPREY PHANTOM
📍 The Meadows 🏁 Race 7 🔲 Box 1 📏 525m ⏱ 1:29pm
TAB fixed odds: $2.15 Win
Form 👉 https://watchdog.grv.org.au/meeting/666539068/race/7

The Watchdog says 🎤 : He was enormous when dead heating with REVOLUTION at Geelong in his heat in a blistering 25.56sec and he steps up to a more suitable journey today. BOSTON GARDEN (2) generally misses the kick and then explodes, so if the 'Phantom' can step well, he should be clear at the first bend. The check runner will dial up the pressure mid race and may even pass him, however our selection is a lot stronger in the run home and should have the edge in the closing stages.
💰 $4 Place – HUSHING DUSK
📍 The Meadows 🏁 Race 9 🔲 Box 2 📏 525m ⏱ 2:12pm
TAB fixed odds: $2.30 Place
Form 👉 https://watchdog.grv.org.au/meeting/666539068/race/9

The Watchdog says 🎤 : She was far from disgraced when placed in her heat at Bendigo and she looks poised to get the gun run throughout today. MEPUNGA MUSTANG (1) is expected to hold them out at the first bend and that should allow our selection to get a nice run through early and head to the back in the top four. The last 200m is her biggest asset and she will scrape the paint throughout, so with an ounce of luck, a top three finish looks to be on the cards.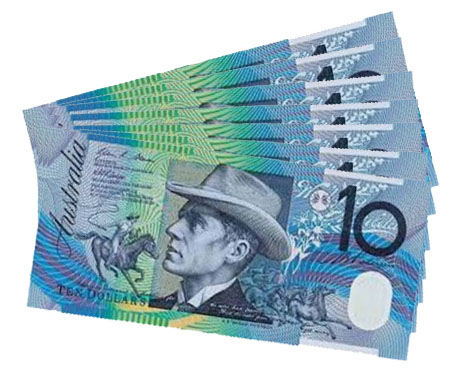 📅 MONTH x MONTH RECORD

September 2021: $220.69 for $300 (-26%)
August 2021: $262.63 for $310 (-15%)
July 2021: $309.18 for $300 (+3%)
June 2021: $324.38 for $300 (+8%)
NOTE: June was the first full-month of the new-look Daily Mail, in which The Watchdog has a $10 daily spend.
*Please gamble responsibly
The content on this page was accurate at the time of publishing. If you notice any inaccurate content on this page or anywhere on the website, please report it here