After making a huge impact during the Healesville Festival of Racing, Aston Merit (2 from 4) runs for the first time at a track with bends in today's Grade 6 525m race at The Meadows.
The winner of the $15,000 Highway 31 Maiden Challenge final was second to Hill Top Jonah in a Healesville Cup heat before finishing fourth in the $71,250 G2 final won by Ferdinand Boy.
Zippy Tesla and Boston Garden (2 from 5) are considered the biggest dangers to Aston Merit.
Gypsy Vista (2 from 3 Box 1) v G3 finalists Major Sacrifice and Riccarton Rick v Listed winner Lucky Lance is an even battle, which is also the case for Coterie (7 from 19 – 3 from 6 Trk/Dst) v Bop Bop v My Mate Tip v Maelynn Bale (2 of last 4).
The Mixed 3/4 525m race containing Daph's Ascend (2 from 5 Box 1), G1 finalist Earn The Answers (5 from 12 Trk/Dst), last Saturday's $77.70 blowout winner Javi (2 from 6 Box 4) and Indy Matilda (10 from 23 – 4 of last 5) is extremely competitive.
Uforo Bale v G3 finalist Chop Scotch (15 from 36 – 3 from 3 Box 3) v Aces Are Trumps v Thunder Tears v dual Group finalist Well Grounded also promises to be a terrific contest.
Molly Blazer (5 from 12), two-time Group finalist Fernando Frank (34.22sec PB) and Aston Future are all fancied to improve their respective strike rates.
At Cranbourne, dual G2 finalist Benchester (4 from 8 Box 2) v Healesville Oaks runner-up Gunai Rebel (14 from 36 – 4 from 7 Box 6) promises plenty, while Zipping Sense (8 from 21) v G2 WA Oaks finalist Impulse Buy should also be a tight duel.
It's A Drama (17.51sec PB), On Time Cash and Bean's Multi (17.51sec PB) feature in the 311m Free For All, while the promising Waves Crashing (3 from 4) appears too strong for his rivals.
Here's an extensive analysis of today's Must Watch Race, and be sure to scroll down further for 💰 The Watchdog's $10 spend…
👀 MUST-WATCH RACE: thephoenix.melbourne Grade 6
ZIPPY TESLA 🆚 ASTON MERIT 🆚 BOSTON GARDEN
📍 The Meadows 🏁 Race 3 📏 525m ⏱ 4:52pm
Form 👉 https://watchdog.grv.org.au/meeting/666538993/race/3

The Watchdog says 🎤: ASTON MERIT (2) makes his city debut at only his fifth start; however, he comes into this with high expectations after finishing a gallant fourth in the Group 2 Healesville Cup final. His box manners have not been great to date, but he has shown a tremendous turn of foot once he has found the rail and he gives every indication that he will relish the rise in distance. He meets a couple of handy ones today but if he can handle the first bend and avoid trouble, he should be scoring, and it will be interesting to see what he can do with the semaphore board. BOSTON GARDEN (7) is the other high profile runner, and he is one of the dangers. He burst onto the scene with two impressive runs at Ballarat and he has followed that up with some handy performances here. He does not run a genuine 500m, however he can run an elite 450m and that should see him turn for him in a winning position. Being a keen railer, the first 20m is going to be crucial, so he cannot afford to make any mistakes at box rise, otherwise he is unlikely to cross and that may be the end of his chances. ZIPPY TESLA (1) and ZIPPY VOLKSWAGON (8) round out the serious chances, the litter and kennelmates are improving all the time and they will power to the line.
Selections:  2 – 1 – 7 – 8
📢 THE WATCHDOG'S $10 INVESTMENT 📢
📅 Saturday 25 September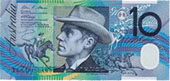 💰 $1 Win – NUNNIONG BEAR     🍀 Lucky Longshot 🍀
📍 Shepparton 🏁 Race 8 🔲 Box 5 📏 450m ⏱ 11:02am
TAB fixed odds: $9.50 Win
Form 👉 https://watchdog.grv.org.au/meeting/712376910/race/8

The Watchdog says 🎤 : He has raced well up the straight in recent months and he transitioned that form to the circle with a top 17.98sec Cranbourne win. REZZIE'S SHOUT (1) and BURNING AMY (8) are both talented types and are deserved favourites, however NUNNIONG BEAR (5) can settle in the top two and at $9.50 he can give a great sight.
💰 $1 Exacta – 1,2 / 1,2,4,6,8 (12.50%)
📍 The Meadows 🏁 Race 3 📏 525m ⏱ 4:52pm     👀 Must Watch Race 👀
Form 👉 https://watchdog.grv.org.au/meeting/666538993/race/3

The Watchdog says 🎤 : ASTON MERIT (2) is a legitimate star prospect, however it is his first go around a bend, so we have included the improving ZIPPING TESLA (1) up front. BOSTON GARDEN (7) will have to lead to feature, and I do not like his chances of crossing early, so we have left him out and included a couple of high priced runners to secure value.
💰 $3 Win – JOYOUS COURAGE
📍 Cranbourne 🏁 Race 3 🔲 Box 1 📏 311m ⏱ 4:57pm
TAB fixed odds: $2.50 Win
Form 👉 https://watchdog.grv.org.au/meeting/666539027/race/3

The Watchdog says 🎤 : His past three runs have not been great, but he has always done his best racing here and from the good draw, he is expected to make amends. He possesses a great turn of foot soon after box rise and with an even getaway, he should be able to hold the lead at the bend and that will be the difference.
💰 $2 Win – THUNDER TEARS
📍 The Meadows 🏁 Race 9 🔲 Box 6 📏 525m ⏱ 7:00pm
TAB fixed odds: $3.70 Win
Form 👉 https://watchdog.grv.org.au/meeting/666538993/race/9

The Watchdog says 🎤 : THUNDER TEARS (6) has turned in big performances in his past two and he looks very well graded in this event. The inside three runners all possess good early speed, and they should be in a line as they head into the bend. With the leaders expected to bunch, 'Thunder' should be able to settle just off them, and he will be very strong in the run home. So, with an ounce of luck mid race, he should prove too strong late.
💰 $3 Exacta – 4 / 1,2,8 (100%)
📍 The Meadows 🏁 Race 11 📏 525m ⏱ 7:38pm
Form 👉 https://watchdog.grv.org.au/meeting/666538993/race/11

The Watchdog says 🎤 : ASTON FUTURE (4) has been desperately unlucky in his past two and with the vacant draw either side tonight, he should get plenty of room early on and will be scoring easily. FRANK'S GIRL (6) is the bookies second pick, however she is desperate for the rail, and she has a flat patch after 50m, so the inside two runners may be able to kick up and hold her out. So, I think we can get some value into second spot.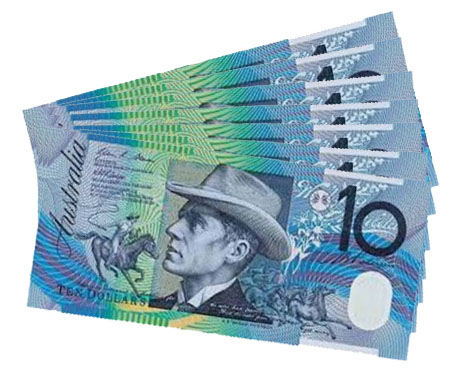 The content on this page was accurate at the time of publishing. If you notice any inaccurate content on this page or anywhere on the website, please report it here