Aussie Secret will be the main attraction at Bendigo's Monday meeting, where the 3-time Group finalist is poised to boost his claim to the mantle of Victoria's most in-form sprinter.
Trained by one of the best in the business in Jason Thompson, Aussie Secret (26 from 50 – 7 of past 9 – 5 from 9 Box 6) is unbeaten in three appearances at Bendigo, the most recent seeing him take out the Pink Diamond Champion Short Course final in June, leaving an all-star cast in his wake.
The threats to Aussie Secret continuing his purple patch in The Watchdog's 'Must Watch Race' shape as veteran Run Baba Run (24 from 131), lightly-raced Studley (7 from 18 – 3 from 4 Trk/Dst) and in-form Gunai Rebel (13 from 31), winner of her past 2 at Shepparton.
Thompson also has another key Bendigo contender later in the card in the talented and well-drawn Louie Lou (8 from 16 – 3 from 4 Box 1), which was victorious at his only previous visit to Bendigo.
Another leading trainer with a couple of strong Bendigo chances is Anthony Azzopardi, with lightly-raced litter brothers Awesome Ability (2 from 6) and Dublin My Money, sons of Azzopardi's dual G1 winner Raw Ability.
Another highly competitive event looms as a three-way clash between Love Heart (12 wins – 4 wins Box 2), Eagle Boy (5 from 13 – 5 from 9 Trk/Dst) and Loves The Surf (9 from 33).
While Richmond's AFL premiership defence has come to an end, Yellow And Black (11 from 38 – 3 from 6 Trk/Dst) could still see the Tigers' catchcry heard at Warrnambool earlier on Monday.
Here's an extensive analysis of today's Must Watch Race, and be sure to scroll down further for 💰 The Watchdog's $10 spend…
👀 MUST-WATCH RACE: Giddy Up Grade 5 – Heat 4
REBELLIOUS 🆚 The Clock
📍 Sandown Park 🏁 Race 8 🔲 Box 6 📏 515m ⏱ 4:07pm
Form 👉 https://watchdog.grv.org.au/meeting/666538490/race/8
The Watchdog says 🎤: Excitement machine REBELLIOUS (6) is making his much-anticipated metropolitan debut and like most racing fans, I can't wait to see what he can run. Some of the times he has been recording on the provincial circuit have been simply breathtaking, and his effort to score at Warragul last start in a scorching 25.58sec when coming from off the pace indicates that he should be able to handle the rise in distance. There is plenty of early speed in the race in the form of BIG WINGS (7), but he can race middle to wide and, with the limited early zip among the inside four runners, REBELLIOUS should get every chance to balance up and find the top as they head through the first bend. I'm predicting him to carve out a 5.06sec run to the first marker and to then hit the second marker in around 18.55sec before bringing it home in around 29.10sec. He is going to be unbackable odds today, but INVICTUS JAXSON (1) is no slouch, and he will keep the favourite honest throughout. He has won three of seven this track/distance and if he can reproduce his 29.42sec PB run, he won't be too far away as they near the line. If the top elect happens to miss the kick, 'Jaxson' will be there to capitalise. Hopefully we can see the REBELLIOUS test the clock and I think he has the potential to go sub 29 seconds in the near future.
Selections:  6 – 1 – 7 – 2
📢 THE WATCHDOG'S $10 INVESTMENT 📢
📅 Monday 23 August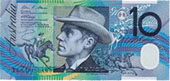 💰 $3 Multi

First 🦵: Win – YELLOW AND BLACK
📍 Warrnambool🏁 Race 4 🔲 Box 1📏 390m ⏱ 12:04pm
TAB fixed odds: $2.40 Win
Form 👉 https://watchdog.grv.org.au/meeting/666538494/race/4
Second 🦵: Place – FRIESIAN FLYER
📍 Ballarat 🏁 Race 8 🔲 Box 2 📏 545m ⏱ 5:14pm
TAB fixed odds: $1.45 Place
Form 👉  https://watchdog.grv.org.au/meeting/666538491/race/8
Third 🦵: Win – AWESOME ABILITY
📍 Bendigo 🏁 Race 4 🔲 Box 1 📏 425m ⏱ 6:19pm
TAB fixed odds: $1.65 Win
Form 👉  https://watchdog.grv.org.au/meeting/706055793/race/4
The Watchdog says 🎤 : YELLOW AND BLACK (1) has been brilliant in his past two here in stronger company and from the inside draw he is expected to lead throughout today. FRIESIAN FLYER (2) caught the eye at Warrnambool last time over 450m and he will appreciate the rise in distance again. With STAR OF JASMINE (1) expected to lead, he should get a nice run through in the initial stages and a top three finish looks likely. AWESOME ABILITY (1) showed a devastating turn of foot at Shepparton last time and from the good draw there should be no excuses tonight.
Multi price: $5.74
💰 $3 Quaddie – 4% (75 combinations)
📍 Bendigo 🏁 Races 5 – 8 ⏱ 6:44pm            ***includes Must Watch Race***
Form 👉  https://watchdog.grv.org.au/meeting/706055793/race/5
🦵: 1,6,7
🦵 🦵: 6
🦵 🦵 🦵: 2,4,5,6,10
🦵 🦵 🦵 🦵: 1,2,5,6,7
The Watchdog says 🎤: HAZY ROSE (6) and COME ON AILEEN (7) have the class edge and are expected to dominate the first leg, however the talented ALL INN CHRISTY (1) returns from a spell, and she has been included to be safe. AUSSIE SECRET (6) will be skinny odds in the second leg, and he appears to be the obvious anchor. The final two legs appear to have several chances, so we have gone wide in the run home.
💰 $4 Place – GLADIATOR HULK        
📍 Bendigo 🏁 Race 9 🔲 Box 3 📏 425m ⏱ 4:48pm
TAB fixed odds: $2.40 Place
Form 👉  https://watchdog.grv.org.au/meeting/706055793/race/9
The Watchdog says 🎤 : GLADIATOR HULK (3) has turned in some great performances in recent weeks and he looks ideally drawn in this event. LOUIE LOU (1) is a jet, and he is expected to match motors with SHANLYN CRIPPS (2) in the initial stages, so that should allow the 'Hulk' to drift across and the find the rail before the turn and he will save a lot of ground mid race. His final section is his strength and with some luck in running he can feature in the money at nice odds.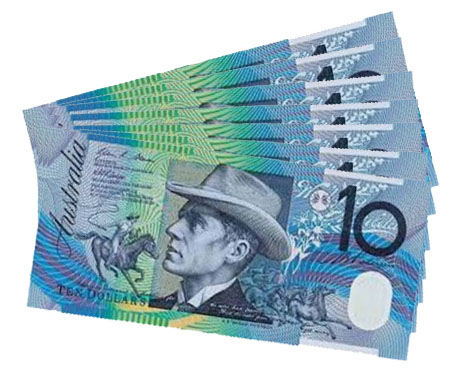 📅 MONTH x MONTH RECORD

July 2021: $309.18 for $300 (+3%)
June 2021: $324.38 for $300 (+8%)
NOTE: June was the first full-month of the new-look Daily Mail, in which The Watchdog has a $10 daily spend.
*Please gamble responsibly
The content on this page was accurate at the time of publishing. If you notice any inaccurate content on this page or anywhere on the website, please report it here