Dr. Tucker, one of Victoria's form sprinters, is the headline act at Thursday night's Sandown Park meeting as he chases a fifth straight victory, but the G3 Great Chase winner will have to earn it.
Trained by William McMahon, Dr. Tucker (16 from 26 – 7 of past 9 – 29.28sec PB), returned to Sandown last Thursday for the first time since the G1 Melbourne Cup heats last November and couldn't have been more impressive in a 9L romp.
Dr. Tucker will exit Box 7 for the second week running and will have to overcome worthy adversaries in Keep It Black (10 from 26 – 4 from 11 Trk/Dst 29.38sec PB), G2 Cranbourne Cup winner Jax Bale (14 wins – 29.14sec PB) and Riccarton Rick (7 from 18 Trk/Dst – 29.19sec PB) to extend his streak.
Other Sandown highlights include young gun Curator (2 from 4 – 29.30sec PB), which  made a sensational Sandown debut last Sunday, and well-bred staying prospect Tomato Tears (8 from 29 – 3 of past 4), a younger brother to G1 winners Tornado Tears and Here's Tears, will step up to 715m for the first time.
Thursday evening's Warrnambool card is also pulsing with quality, with the star attraction featuring middle distance dynamo Christo Bale (29 from 66 – 9 of past 11), which has surprisingly been beaten in both Trk/Dst assignments.
Warrnambool will also host two outstanding clashes; the first between ultra-consistent G1 placegetter Papi Go Fast (24 from 43 – 2 from 2 Trk/Dst) and another strike rate 'king' in Rilynn Bale (31 from 65 – 4 from 5 Trk/Dst).
The following race will feature Ashlee Terry's NSW 'recruit' Hennessey (7 from 13 – 5 of past 7) up against Chop Scotch (13 from 26).
Here's an extensive analysis of today's Must Watch Race, and be sure to scroll down further for 💰 The Watchdog's $10 spend…
👀 MUST-WATCH RACE: TAB – Long May We Play Free For All
KEEP IT BLACK 🆚 JAX BALE 🆚 RICCARTON RICK 🆚 DR. TUCKER
📍 Sandown Park 🏁 Race 7 📏 515m ⏱ 8:25pm
Form 👉 https://watchdog.grv.org.au/meeting/666541490/race/7
The Watchdog says 🎤: Since returning from an injury-enforced layoff, DR. TUCKER (7) has gone from strength to strength, and he capped off a brilliant patch of form with a dynamic 29.48sec win here last week. He did not carve out the quickest overall time of the night, but he showed a breathtaking turn of foot mid-race and put a space on his rivals before romping home by nearly ten lengths. He exits the same draw tonight and, with a slow beginner on his outside, he should get plenty of room to hit his stride and PROVIDENCE BALE (6) will give him a nice look into the first bend. KEEP IT BLACK (1) has been in tremendous form of late and he recently took a big scalp when he rolled Catch The Thief here two runs back in a scorching 29.38sec. He has a good record from this draw and, if 'Tucker' happens to make a mistake at box rise, he can hold the lead at the bend and capitalise. JAX BALE (2) returned to his dominant best here last week when posting a best of night 29.33sec win. If he reproduces that performance, he will take a power of beating, however he did spear the lids last week which was out of character for him. RICCARTON RICK (4) is a Sandown specialist, and he rounds out the genuine winning chances. He missed the kick in his return to racing here last week and he would have derived a lot of benefit from that run. It should be a thrilling affair throughout and if 'Tucker' times the start, a 29.20sec run could be on the cards.
Selections:  7 – 1 – 2 – 4
📢 THE WATCHDOG'S $10 INVESTMENT 📢
📅 Thursday 22 July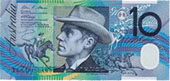 💰 $2 Win – MEPUNGA FREDA
📍 Sandown Park 🏁 Race 2 🔲 Box 5 📏 515m ⏱ 6:35pm
TAB fixed odds: $5 Win
Form 👉  https://watchdog.grv.org.au/meeting/666541490/race/2
The Watchdog says 🎤 : MEPUNGA FREDA (5) was desperately unlucky in her heat and, with a clean getaway, she is expected to make amends. She has shown slick early speed in her Meadows performances to date, and she can carve out time when in the clear. CURATOR (8) is a promising type, however he appears poorly drawn out wide and is under the odds.
💰 $4 Multi

First 🦵: Win – WEBLEC FLARE
📍 Sandown Park 🏁 Race 3 🔲 Box 1 📏 515m ⏱ 6:58pm
TAB fixed odds: $1.50 Win
Form 👉 https://watchdog.grv.org.au/meeting/666541490/race/3

Second 🦵: Bundle Bet – 1,2,4,8
📍 Sandown Park 🏁 Race 4 🔲 Boxes 1,2,4,8 📏 515m ⏱ 7:19pm
TAB fixed odds: $ 1.34 Win (any one of the four selections to win)
Form 👉  https://watchdog.grv.org.au/meeting/666541490/race/4

Third 🦵: Place – MEPUNGA FELIX
📍 Sandown Park 🏁 Race 6 🔲 Box 2 📏 595m ⏱ 8:04pm
TAB fixed odds: $2.70 Place
Form 👉 https://watchdog.grv.org.au/meeting/666541490/race/6

The Watchdog says 🎤 : WEBLEC FLARE (1) is a serious prospect and is drawn to get all the breaks. Race 4 is a high class event and there appears to be a number of chances. LAKEVIEW CRUISER (7) is well down on his best form, so we are taking him on and have included four on-speed chasers, one of which should get a breakaway lead as they go through the first turn and score. MEPUNGA FELIX (2) is far better than his form indicates, and he should get a nice run through behind the red initially and he is well over the odds.
Multi price: $5.42
💰 $2 Place – FINANCIAL TERRA
📍 Sandown Park 🏁 Race 5 🔲 Box 7 📏 715m ⏱ 7:40pm
TAB fixed odds: $9 Place
Form 👉  https://watchdog.grv.org.au/meeting/666541490/race/5
The Watchdog says 🎤 : I have only tipped her for fourth as I believe there are better winning chances, however this race does feature a number of runners who are suspect over the journey. She is a little one paced, but she will stay wide throughout the trip and can run all day, so I am expecting her to pick off a few tiring runners in the latter stages and at the $9 to place, she is worth an investment.
💰 $2 Quaddie – 2.50% (80 combinations)
📍 Sandown Park 🏁 Races 5 – 8 ⏱ 7:40pm                      ***includes Must Watch Race***
Form 👉  https://watchdog.grv.org.au/meeting/666541490/race/5
🦵: 4,5,6,7
🦵 🦵: 1,2,4,5,6
🦵 🦵 🦵: 1,7
🦵 🦵 🦵 🦵: 2,5
The Watchdog says 🎤 : The first two legs appear to be incredibly open, so we have gone wide in the hopes of securing some value. KEEP IT BLACK (1) and DR. TUCKER (7) are expected to dominate tonight's 'must watch race', whilst INDY MATILDA (5) has the pace to cross and lead the last leg and she may have a great battle with the powerful WEBLEC EAGLE (2).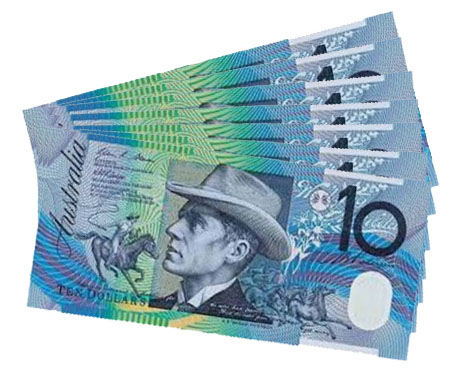 📅 MONTH x MONTH RECORD

June 2021: $324.38 for $300 (+8%)
NOTE: June was the first full-month of the new-look Daily Mail, in which The Watchdog has a $10 daily spend.
*Please gamble responsibly
The content on this page was accurate at the time of publishing. If you notice any inaccurate content on this page or anywhere on the website, please report it here